For my friends here that don't frequent the other place,
how I spent 2.5 hours of my day Sunday, 5-26-19;
OK kiddies, haven't done this for a while.
Going to grill up a rib roast, rotisserie style on the gas grill infrared unit.
2 beers in for prep time. 3 bone-6lbs, minced garlic, salt, & Pepper.
Gonna give it 1.5hrs for Medium rare (actually cooked for 2 hours)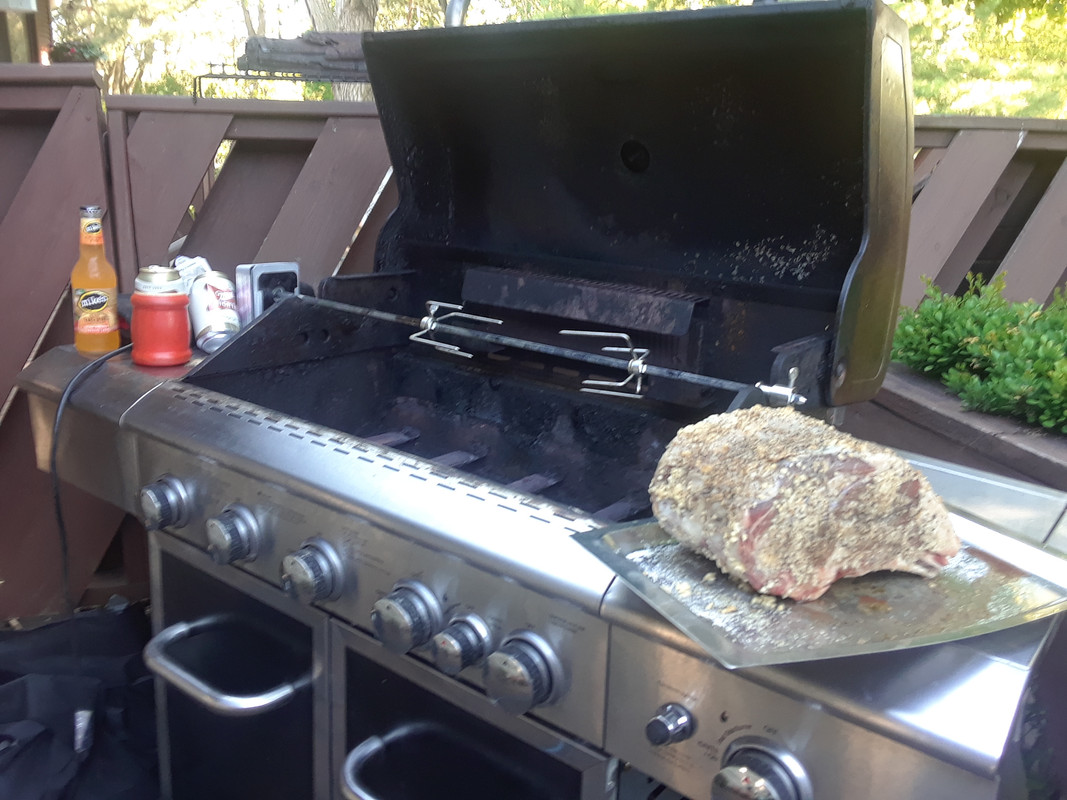 Put a Tangerine lemonade drink on the shelf for the SO.
The adventure is about to begin.
Stay tuned for updates......
And, we're grilling;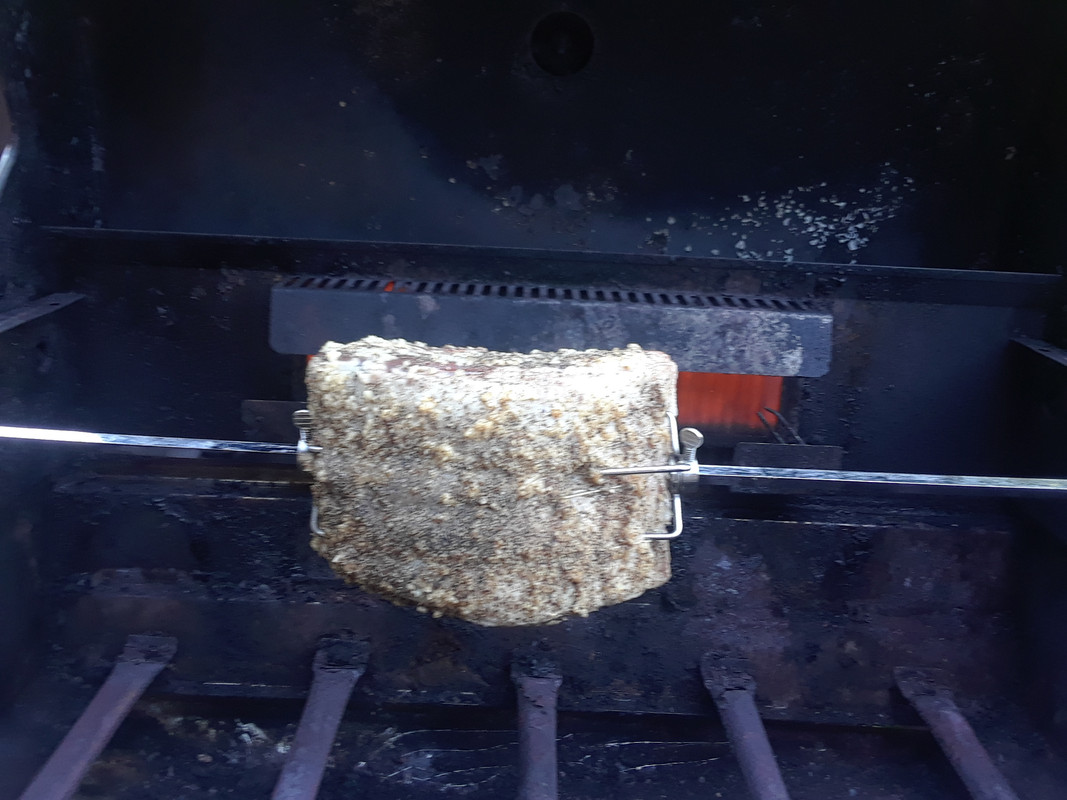 Going to keep it simple.
A pot of buttered salt baby red potatos, and a salad (so will handle the salad - no pix, search is your friend)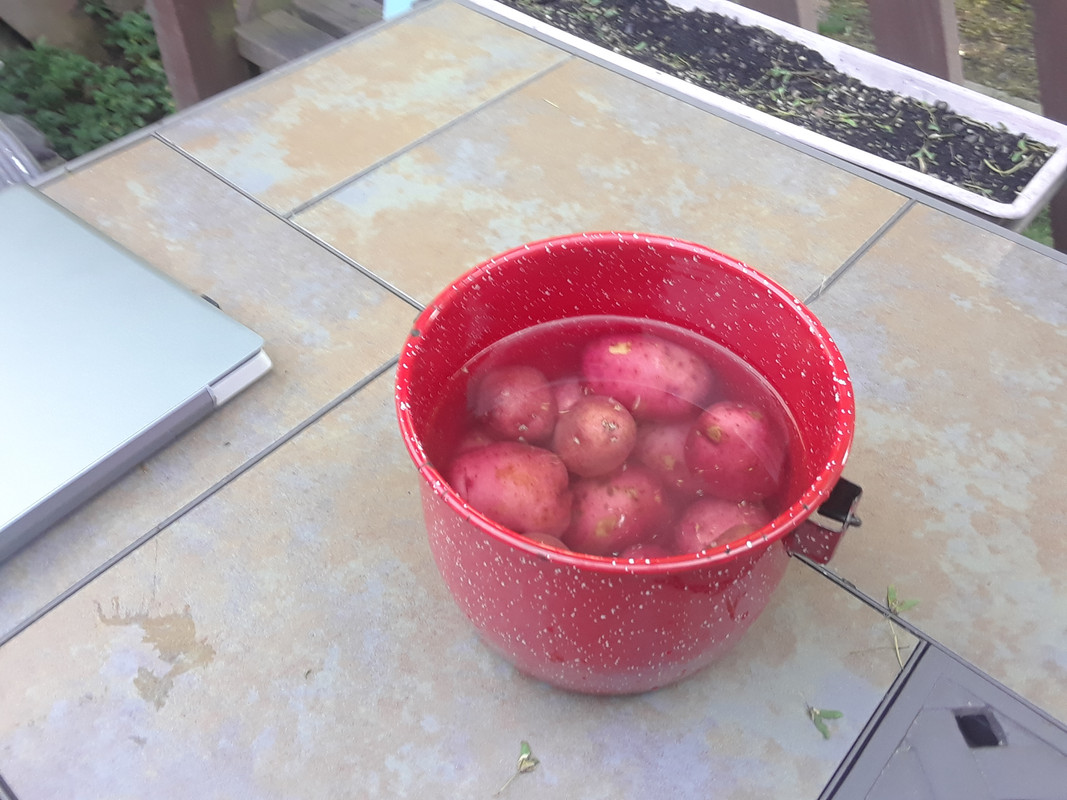 Cooking good....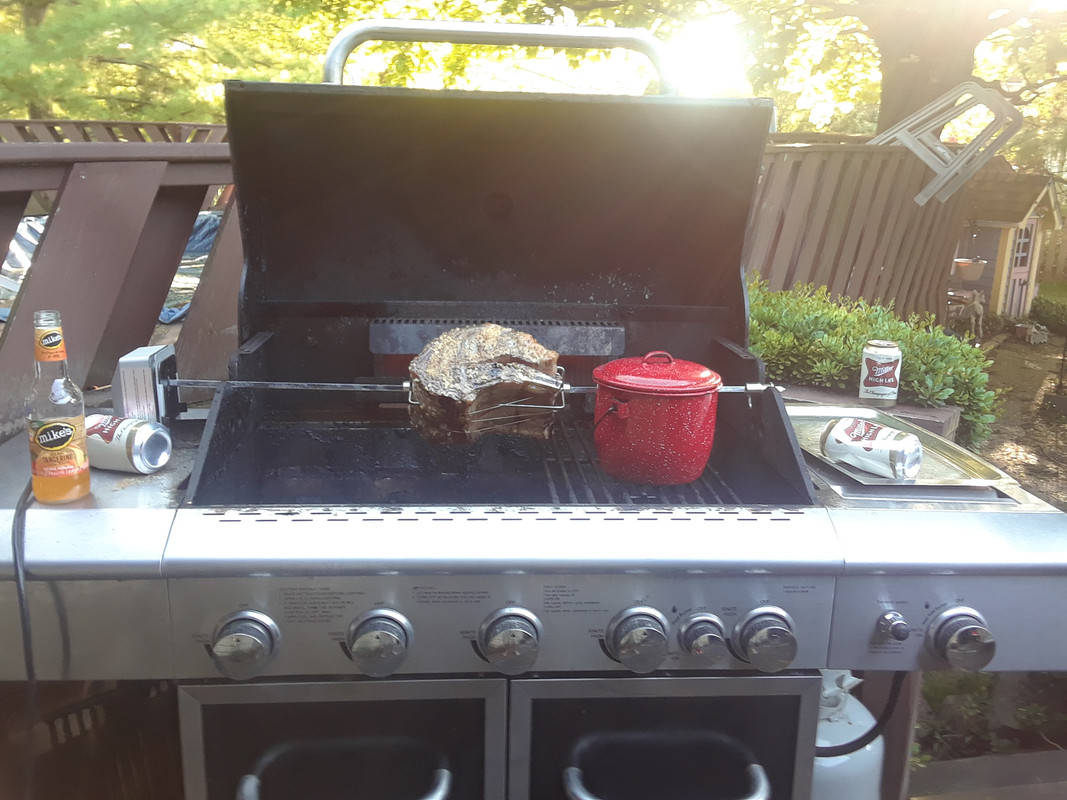 Smells real good out here.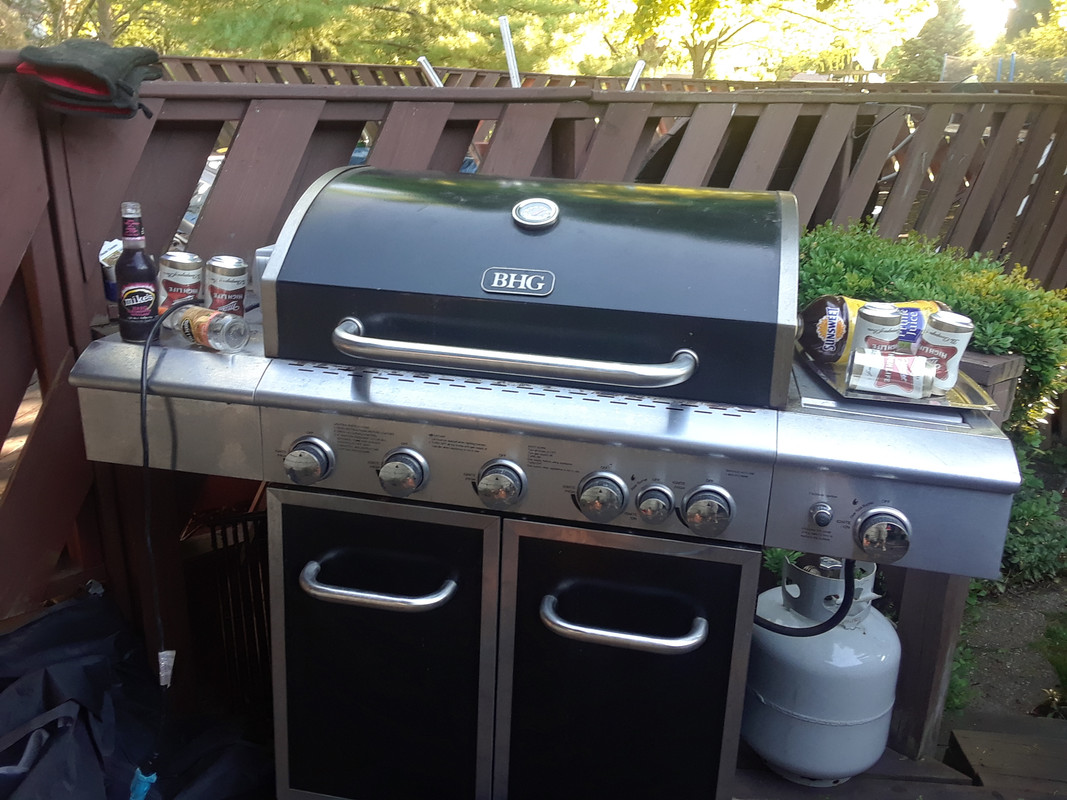 Gonna hafta take a run to the recycle bin,
BRB.....
Neighbor's dogs are going to bust the picket fence down....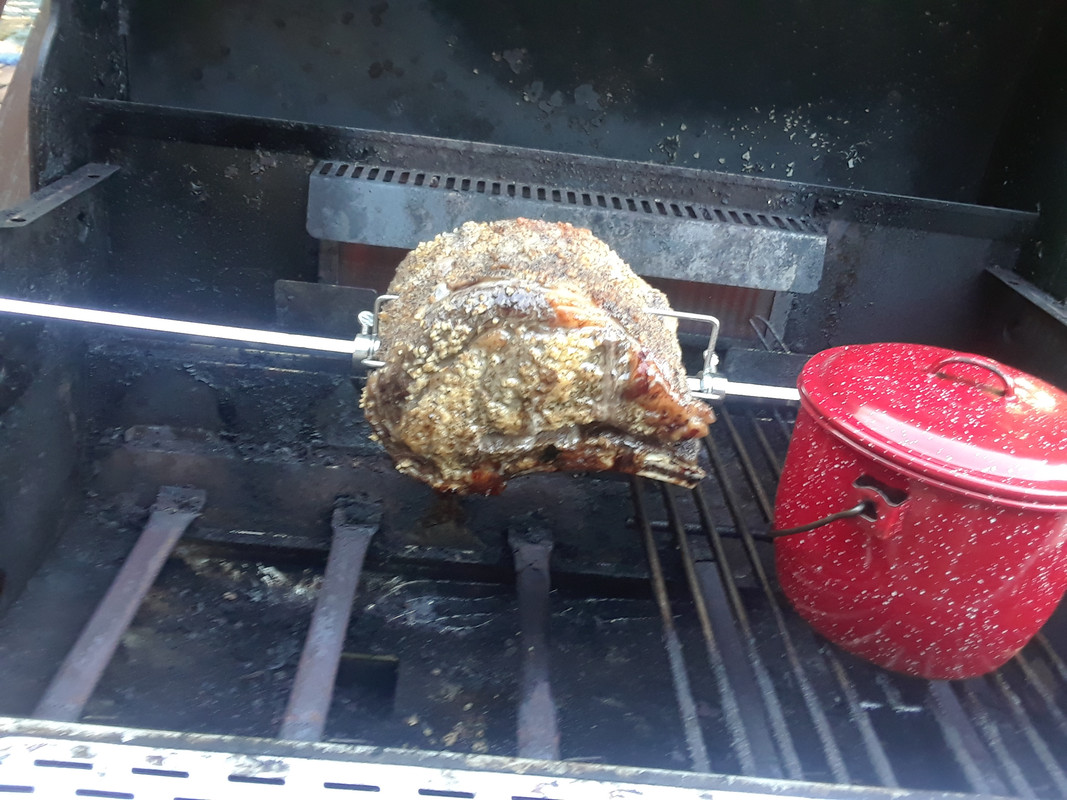 OK, shameless plug time, but,
after a few High Life's, these Mike's flavored Lemonades are pretty good.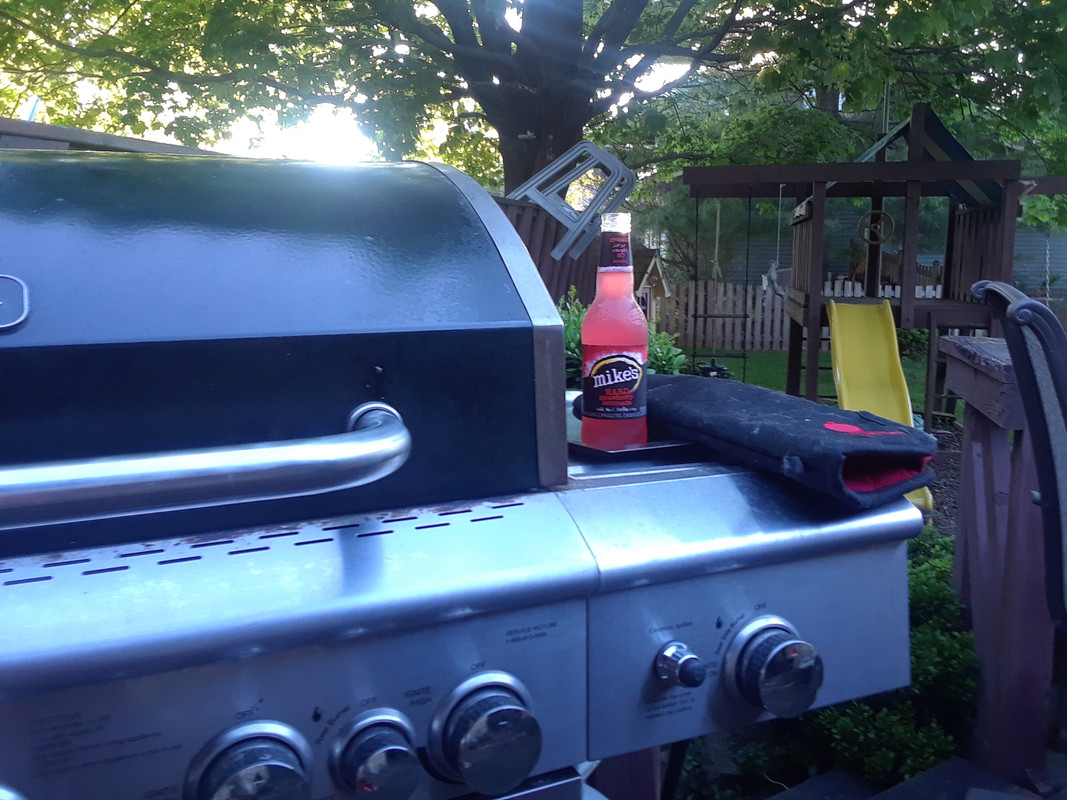 Carving time....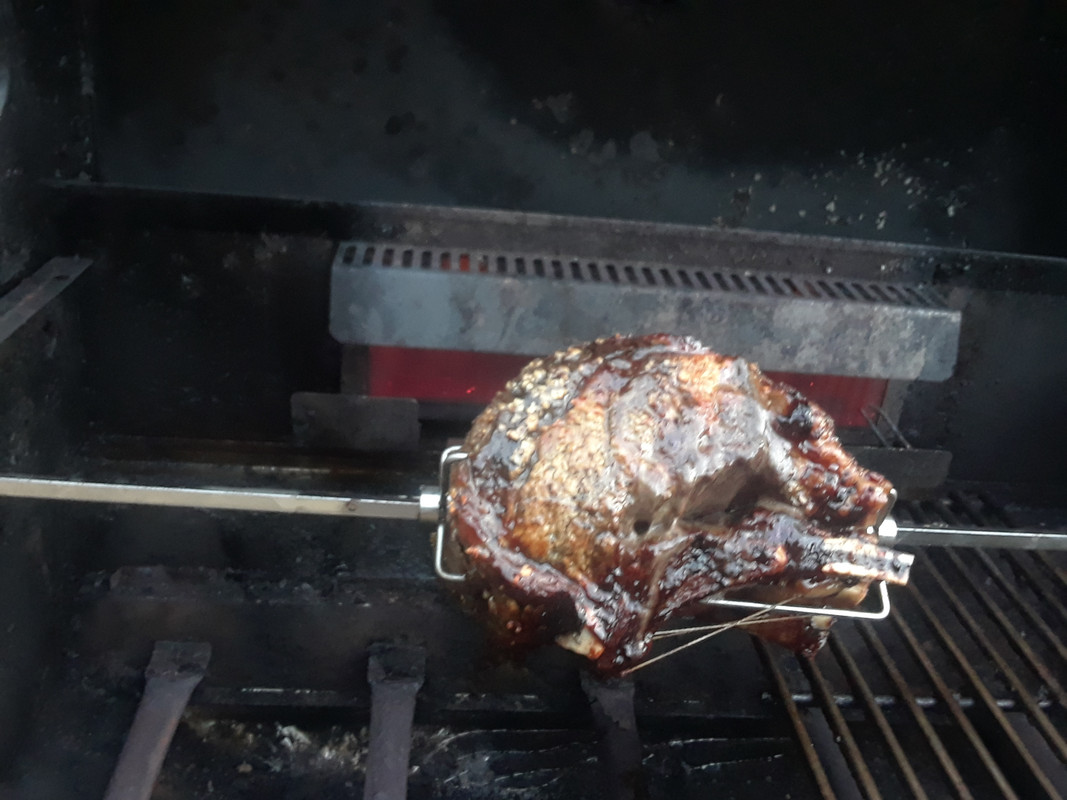 Going to cut it,
back after I sample some....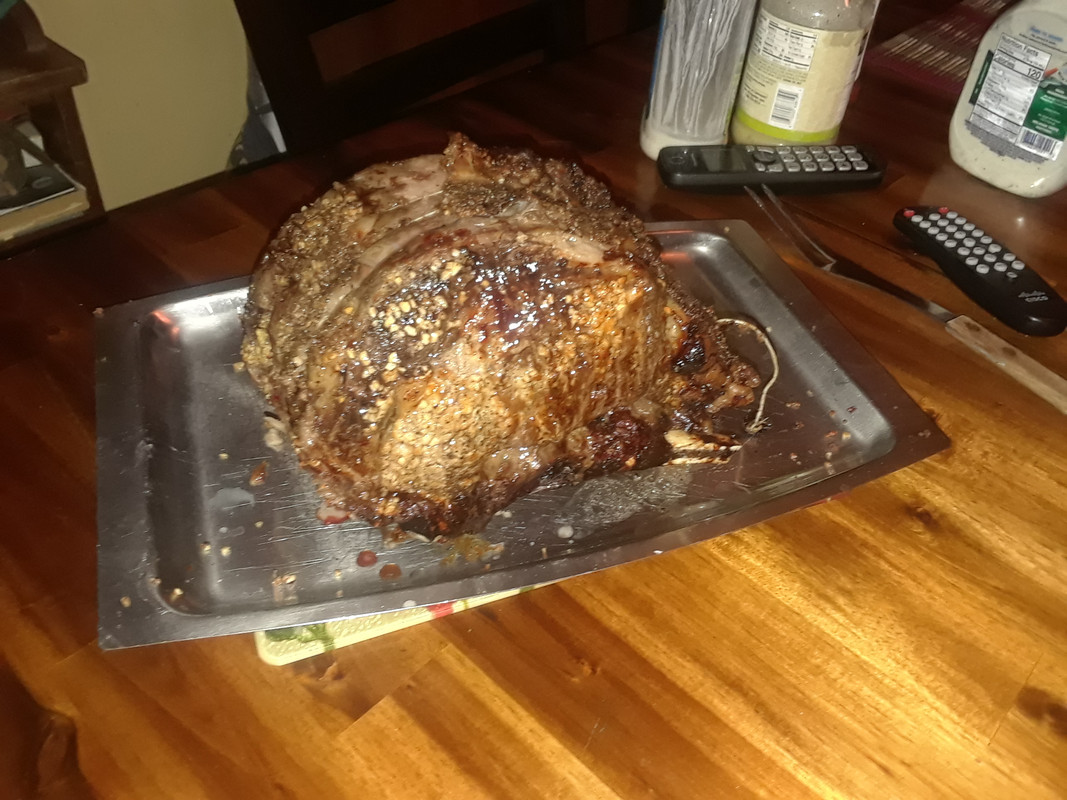 Almost ready.
Just need some parsley on the spuds....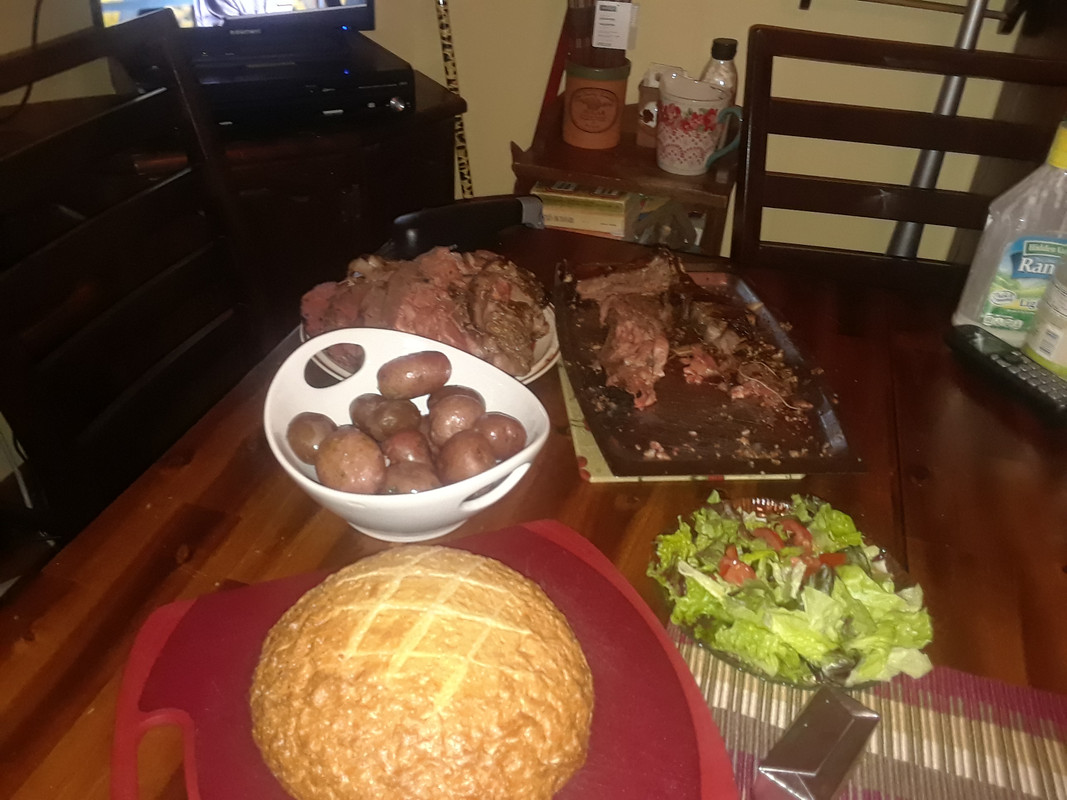 Ahhh.. Bon Apatite!