More star stuff... Click for a large image. There is a lot of detail.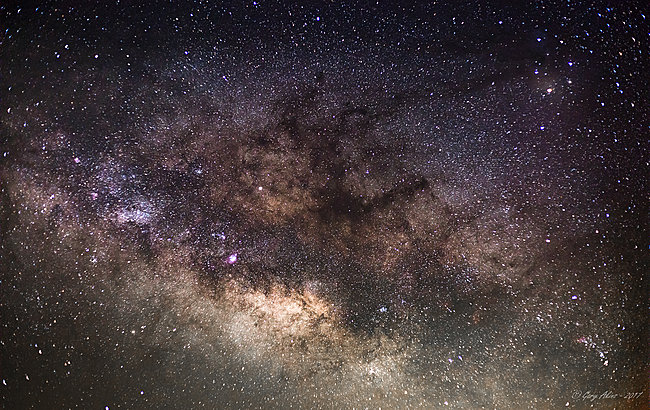 Details for the photo geeks...
Shot with a cheap 50mm f1.8 lens; 6 seconds at f2.2 ISO 6400. The problem with high ISO at night is noise. Fortunately the noise is mostly random so I took 8 identical shots, aligned and stacked them in Photoshop and change the "stack" mode to Median which if I understand correctly uses the median value for each pixel position. This greatly reduces the visible noise in the photo.
Conditions were near perfect, very dark, clear skies, low wind (low dust) and low humidity.