Well friday i made the six hour drive to Oxnard Ca,to deliver my vette to the Borla testing & development department. It was a very wild ride with all the rough weather,but i know it was well worth the trip. I volunteered to let them use my car for two weeks, in return for my good deed they are installing and giving me a full exaust system for my vette..... a set of long tube headers, X-pipe and catback system. All i can say is WOW feels like I hit a small lotto.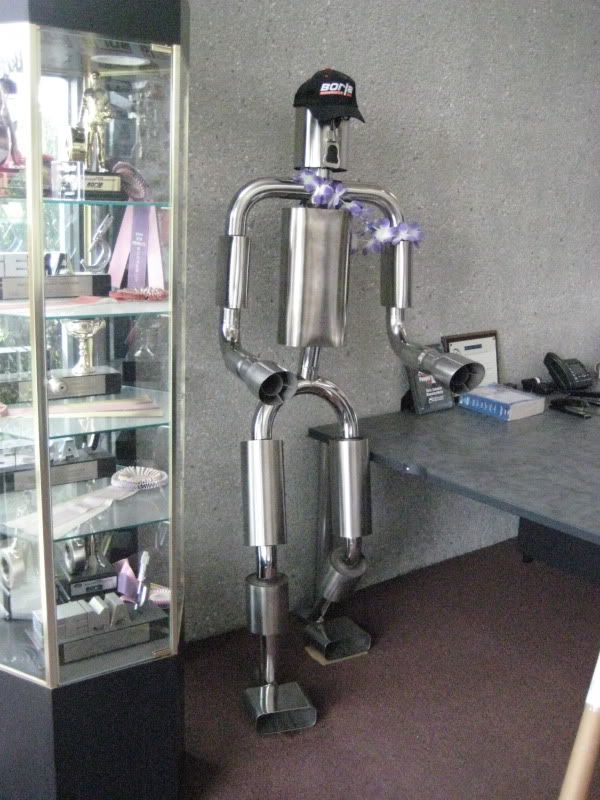 and if you look in the background you will see a BMW M3 & A SS CAMARO in the process of being fitted with some new hardwear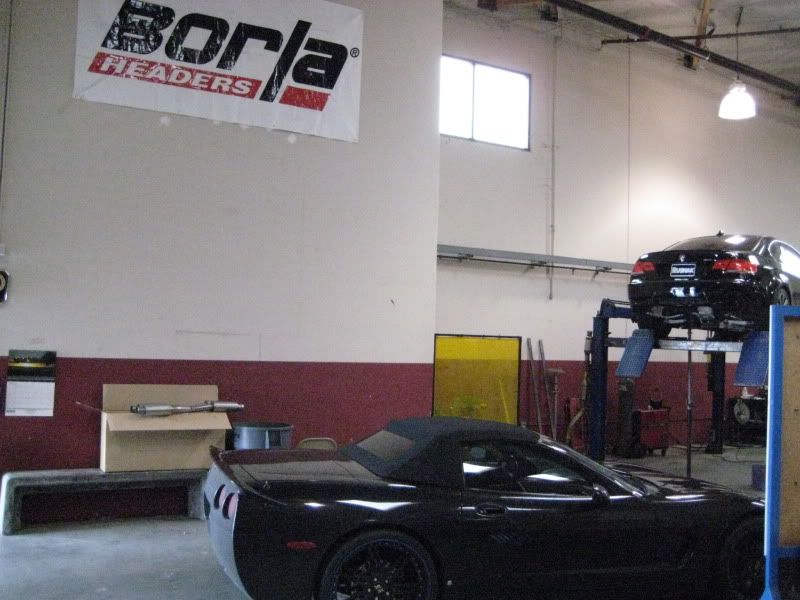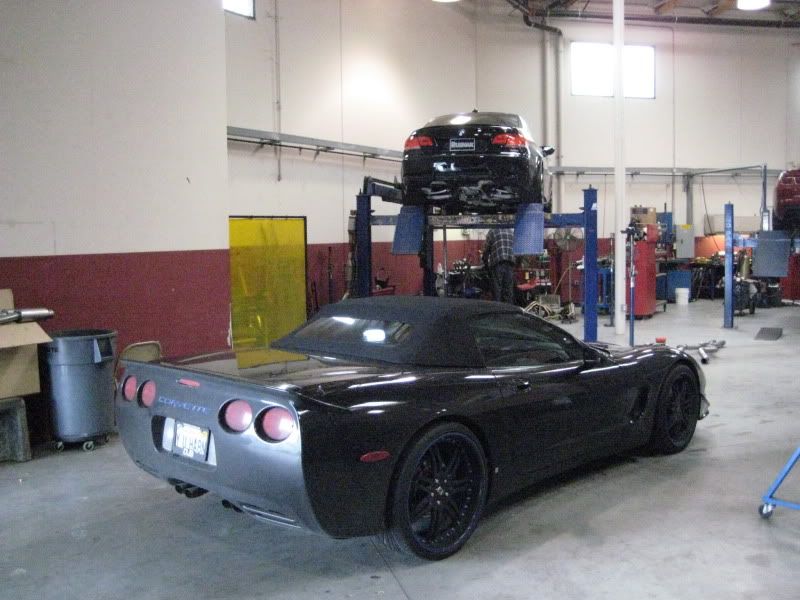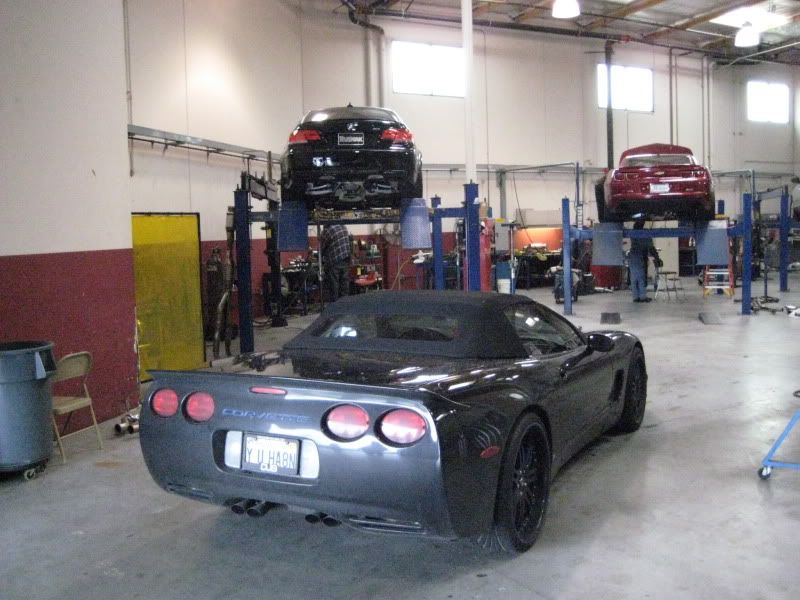 sorry about the ugly pics but oh well....if they send me some pic's during testing i will update this thread.......