Introducing Velourtex
from Lloyd Mats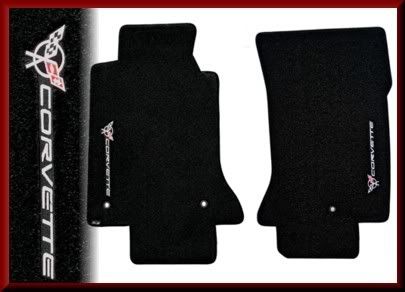 Mat Features
•Velourtex starts with a high quality nylon yarn tufted into
a silky smooth texture, similar to late model original equipment floor
mats, but with a heavier more dense carpet face.
•The multi-layer backing is designed to maintain the mat shape and
provide protection for your original carpet. This is the same backing
system as Lloyd's higher priced mats and features the non-skid rubber
TractionBac™.
•Velourtex mats offer Lloyd's broad range of trademark, lifestyle and
personalized embroidered options.
•Velourtex mats include factory compatible anchoring devices, to keep
mats firmly in place for safe operation of your vehicle.
•Velourtex mats are covered by a two year warranty.
Great Bargain Price
Same Lloyd Mat Quality!
From $79.99
Peace
Chip