This car is the magnificant 67 Corvette owned by Jeff Cleary. It's been in several Vette magazines. I had the honor of tuning it a couple years ago when it had the LS7 intake on it. Jeff bought a Marcella intake and 102 throttle body from the previous shop I was working at. He got it installed, had a custom air bridge made of carbon fiber, and we put it on the dyno today. Needless to say, I was VERY impressed with the results (594 rwhp/522rwtq)! I don't have an overlay of the previous, but it made about 560 and change, and about 520ish torque. Both dynos were dynojet 248s.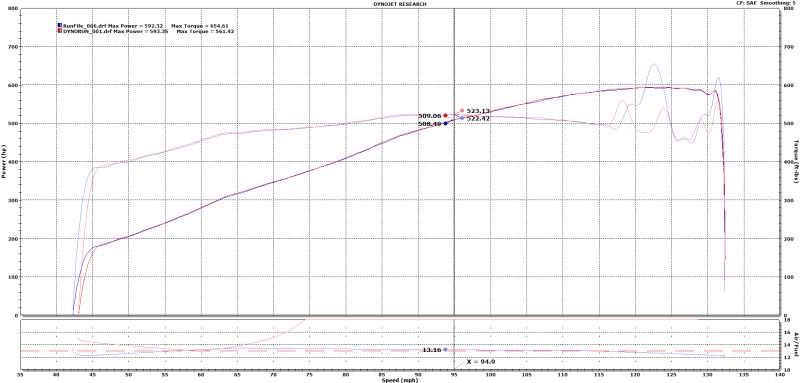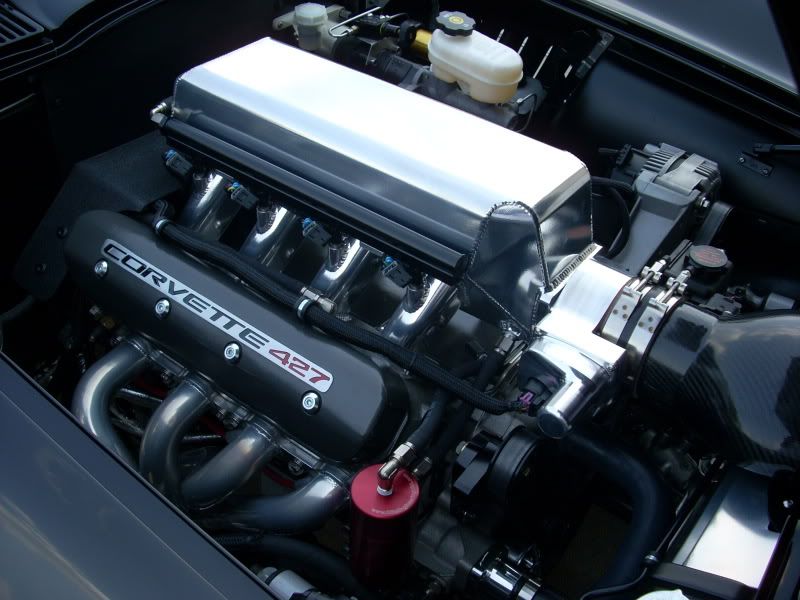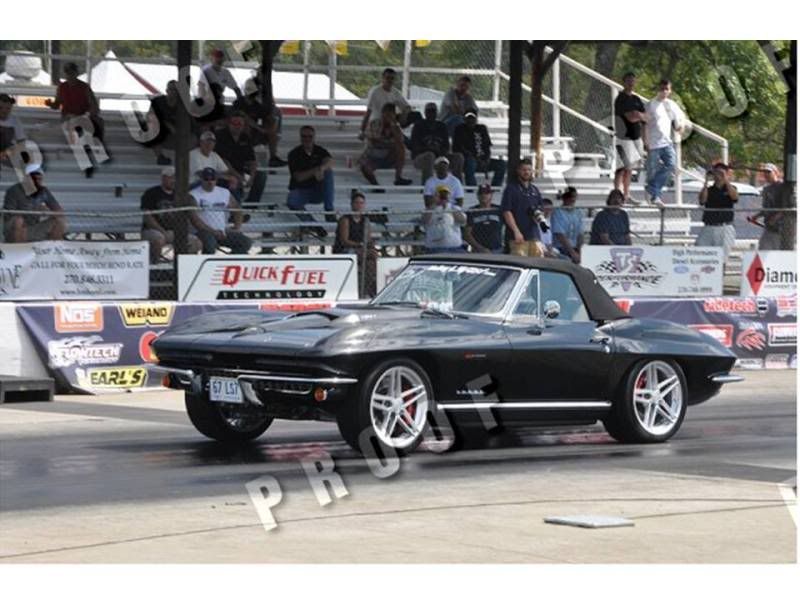 And while many may pass this car off as a dyno queen/trailer queen, etc., I would add that it ran a best of
[email protected]
with the old intake on it, on street tires, with a 1.6x 60 ft!