I have a 1980 remote control sport mirror that was scratched and needed replacement. There was no info online on how to remove the glass and I love a challenge. An auto glass place would replace it for me at $86 and more than I paid for the mirrors. They would sell me the mirror for $33, but I'd have to do the labor and they couldn't help me with the procedure. I discovered the blade of a retractable box cutter easily removed the mirror that was held in place with four dabs of silicon adhesive. Work you way slowly around the perimeter until the sealant bond breaks, or you might break the glass and your pattern. You gently pry against the plastic mirror base.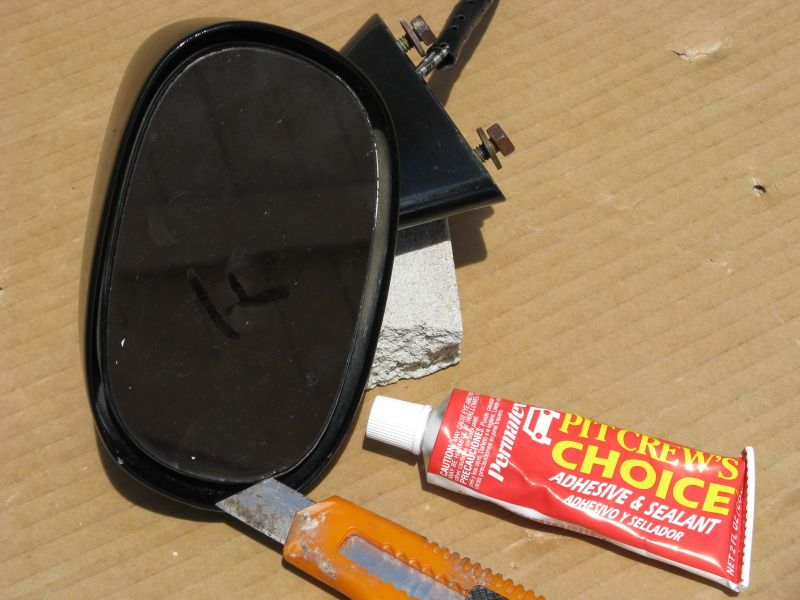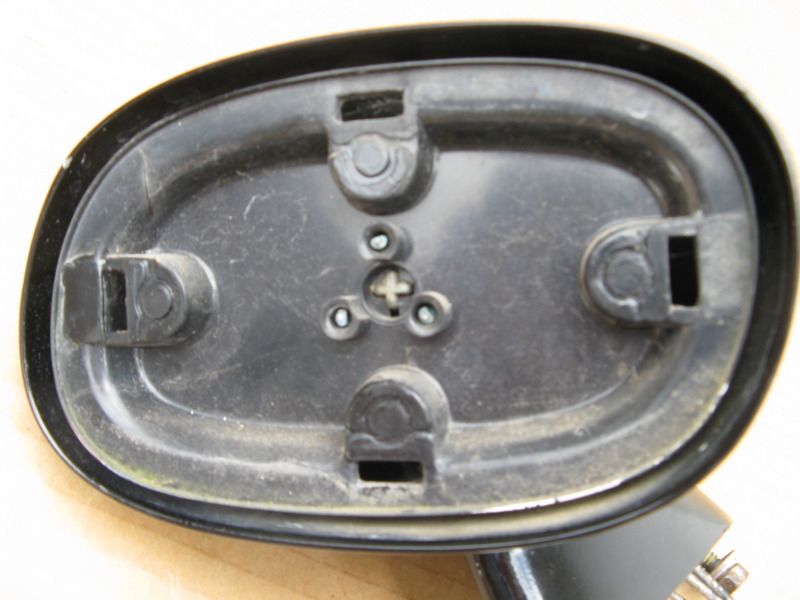 A search for online replacement mirrors got me to Car Parts Discount
CAR PARTS DISCOUNT Auto Parts Stores & Online Warehouse
. Their replacement mirrors were only $10 with another $6 shipping and handling, but none of their mirror dimensions matched my mirror. I couldn't understand this, as the Firebird, Camaro and Corvette used the same mirrors and possibly other models. I considered buying the mirror that came closest to my mirror dimension and sanding it to fit. My experimentation discovered a belt sander with fine grit belt would cut the glass without breaking it. You need to do a little at a time, as heat builds up and might discolor the reflective backing. Before buying the odd size mirror, I tried local glass shops and found they will cut a mirror for my application. It turned out the closest shop to my location quoted me a $10 price, so they got my scratched mirror to pattern from.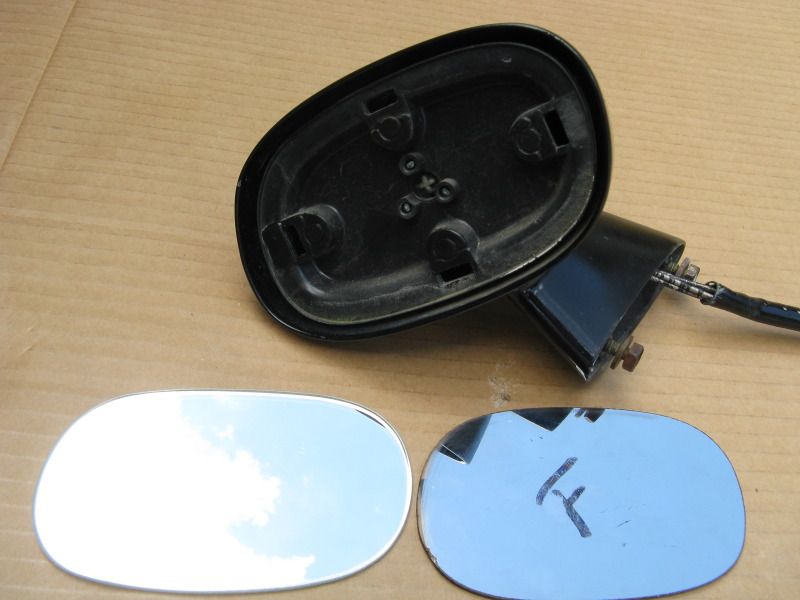 In addition to applying adhesive to the four hole areas of the backing (the holes give the adhesive something to grip to) it is a good idea to run a thin bead around the perimeter. This will seal any water from getting behind it and creating a problem with freezing and running into the door. Any excess that oozes out can be wiped off with the knife blade. There you have it, now you can replace your scratched or broken door mirror glass with confidence.