Maybe you remember or not but the dam that holds our lake almost broke and they evacuated the entire city of Oroville 2ys ago. Here's the newly revamped dam on our lake. Went by there for the first time after 2yrs of the rebuild.
I present to you a Shit ton of concrete


The actual spillway is the controllable part that broke.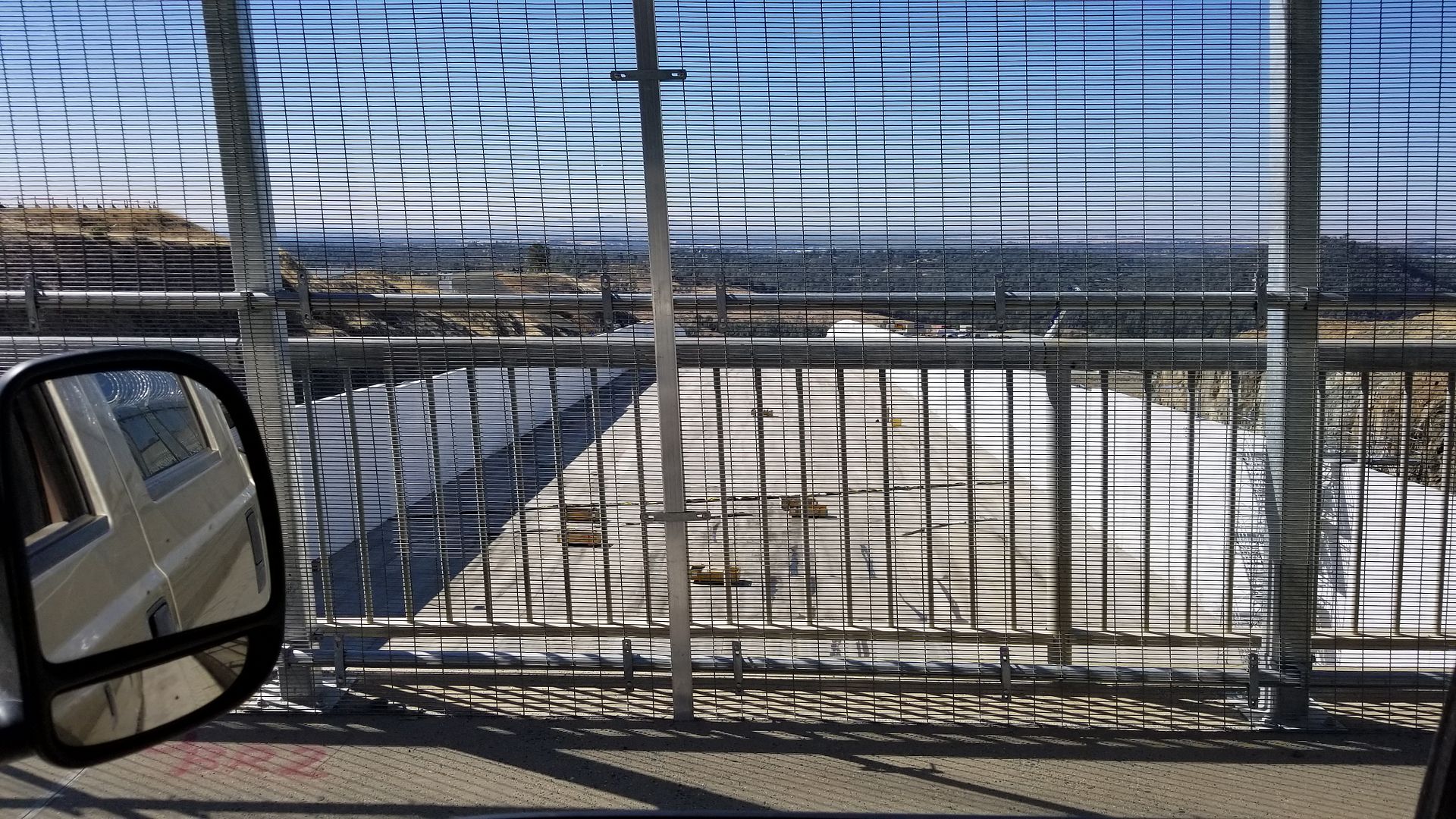 Once that broke they panicked because the overflow that was only dirt could've eroded could have washed out. They concreted it with a Shit ton of concrete.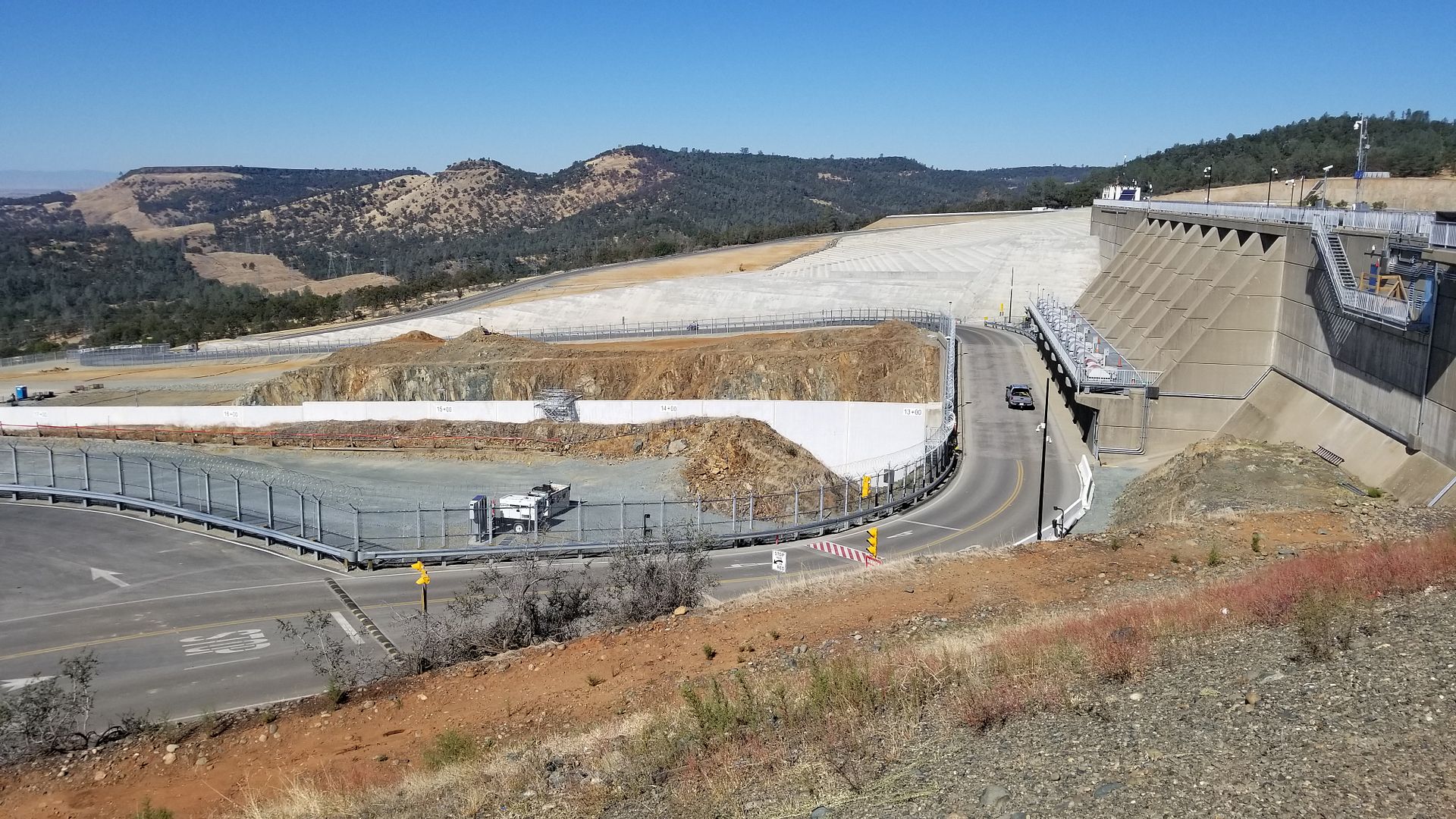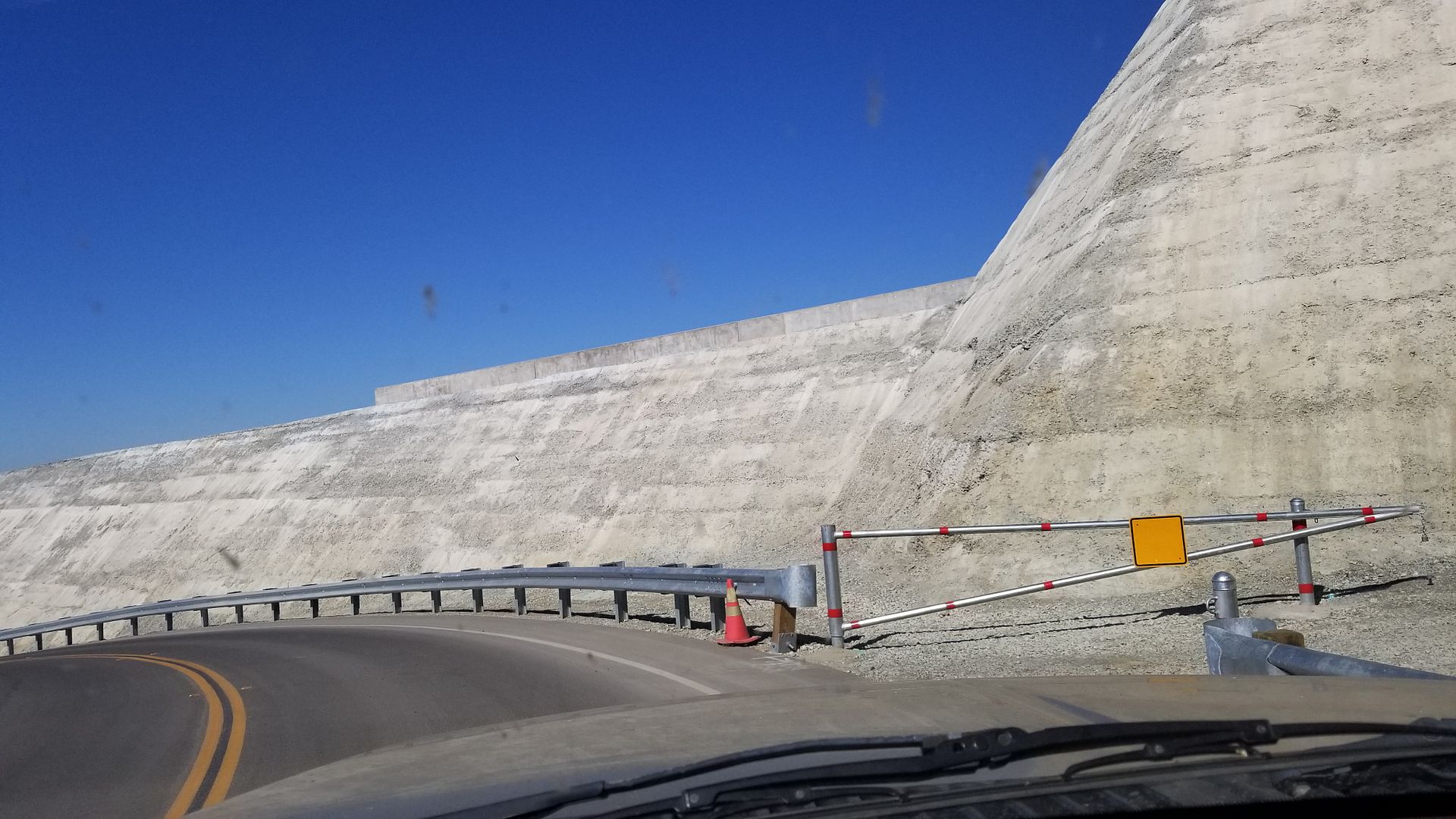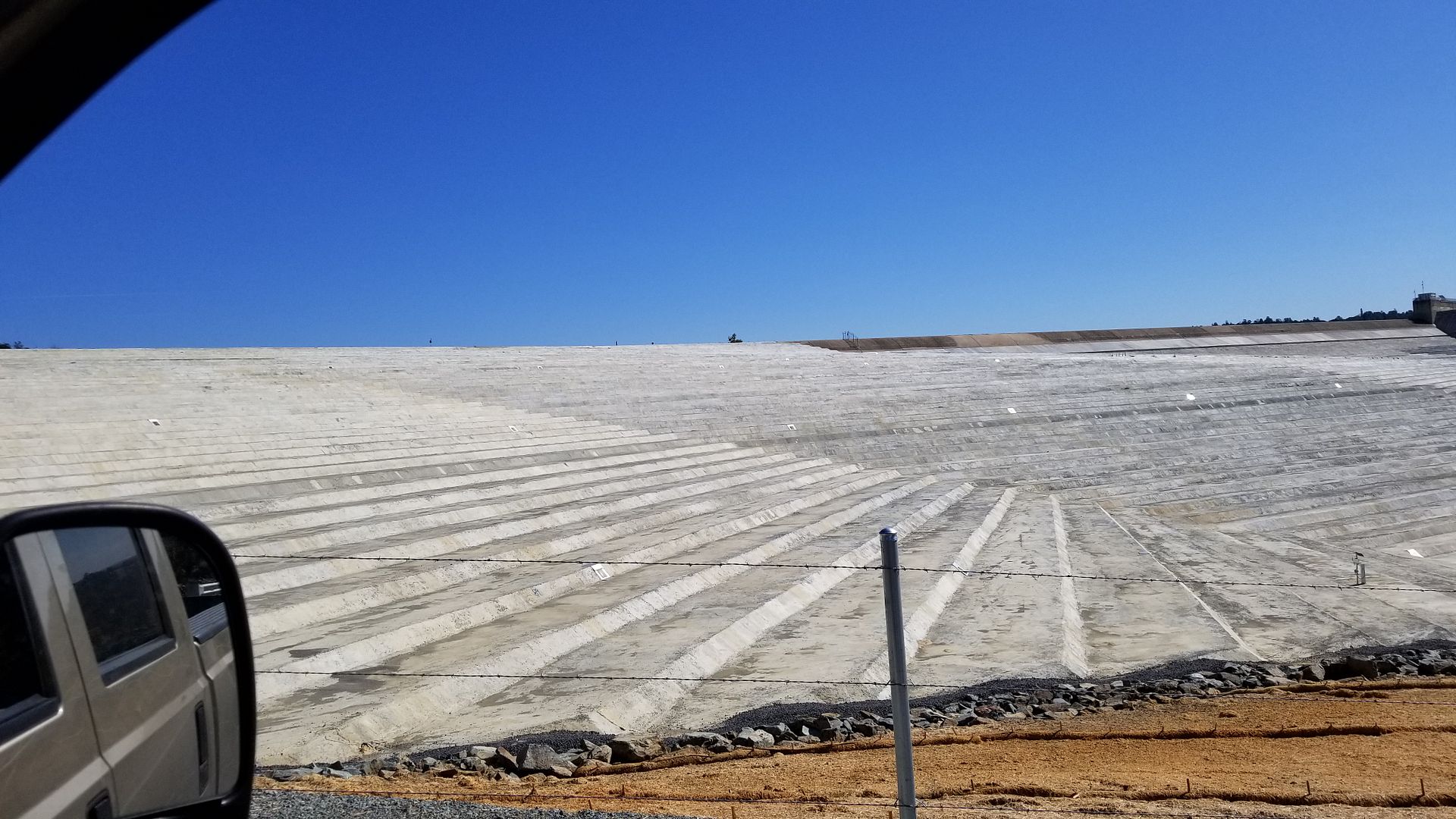 Reminds me of a Roman theater to watch Gladiators

So there's a Shit ton!